A Tale of Two Hammams
What is a Hamman and why you need one in your life right now
Note: This post contains affiliate links. As Amazon Associates, you won't get charged extra for purchases, but we do earn a little amount from qualifying purchases.
One morning, after having eggs, bread and olives for breakfast, Darrel made our way back to the hostel and passed by a hammam ad, and below it, a description in French with the words homme and femme. Now I don't speak French, but I assumed that meant Darrel and I could do the hammam together. We busted out our phones and before we could even think about opening Google Maps to navigate there, a man approached us and offered to take us there.
Our intention was just to look at the prices and see if we could afford the dang thing, and after five minutes of playing follow the leader with the kind, Moroccan man, we were there (and he didn't even ask for money!). Looking at the treatment menu, the cheapest hammam session was only 15 Euros! That's how we ended up getting a hammam.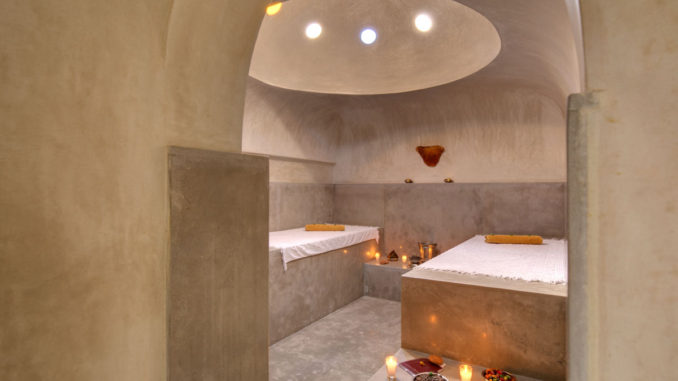 What is a Hammam?
A hammam is basically a bathhouse. Similar to the Roman public baths or Turkish bathhouses, a Hamman is the Moroccan version. Traditionally, the earliest public baths in Morocco were found near prayer centers, and it was mandatory to go to the hammam before prayer.
The most climactic part of the experience is the intense scrub down of your whole body with an exfoliation glove, where they will remove a good layer of dirt from you.
Because you don't wear clothes to a hammam, the public hammams are separated by gender: homme and femme (just practicing my French here). Eventually, more than for religious purposes, it became a very social thing – Moroccan aunties all have a favorite hammam that they frequent at least once a week with their clique. Comparing this to Filipino culture, this is like mahjong nights for lolas and lolos every Saturday.
Now this isn't just a bathhouse with a warm pool you bathe in, there's an actual process. You pay up to 20 dirham (2 Euros) for entry, and if you want someone to do the scrubbin' for you, the price goes up to around 50 dirham (5 Euros). Which is cheap AF, right?!
Moroccan-Hammam explains the hammam process very well:
Dry hot room to start your journey and get accustom[sic] to the heat.
Hot steamy room to sweat away all body's impurity.
Bathing room to get the traditional hammam treatment.
Resting room to have mint tea and relax. (probably where they gossip, too!)
Optional massage room to really relieve you of all remaining stress and worry.
For these public hammams, you have to bring your own material – imagine sharing an exfoliation glove, that even touches your hoo-hah! Maroc Mama's got you covered with this supply checklist:
If you don't want to do a public hammam, bring your own materials, or are too nervous you wouldn't know what to do upon entry (that's us!) there are a ton of non-public places to get a hammam – be it your riad, or a hotel. In our case, we happened to stumble upon an actual spa called Assal Hammam Salon & Spa.
What Went Down During our Hammam
(complete with GIFs)
Going back to Darrel and I realizing it was only 15 Euros for the 30-minute treatment, we decided to just go for it! The only issue we had was not being able to speak French or Arab. Good thing I'm great at charades.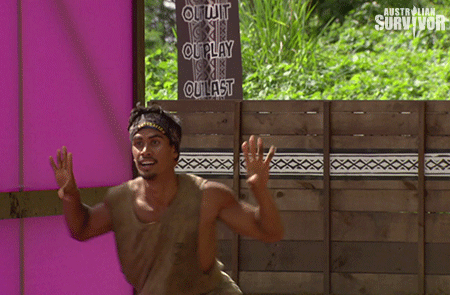 We were given white robes and slippers and were told to get naked and just wear the robes. I pointed to my underwear and put on my best "puzzled" look (one eyebrow raised) and she nodded, which I assumed meant to take off my undies as well. I read online that sometimes people are given disposable underwear, but we went to a pretty cheap place, so I didn't expect that much from them. Darrel didn't believe me and decided to keep his boxers on.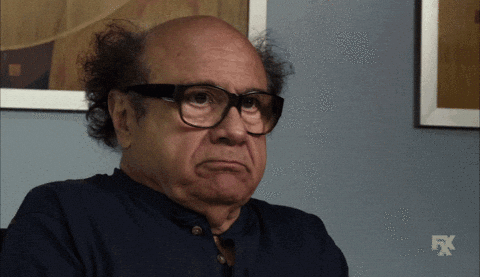 After changing, we were given a locker for our belongings, and ushered upstairs to a waiting area. We sat for maybe 15 minutes before two ladies walked out of what I had (correctly) assumed to be the hammam room. We were brought into the warm room (which reminded me of our bikram yoga days) and prompted to remove our robes, and lay on the marble slab on either side of the room.
Then the ladies left.
So…. We just lay there and waited, Darrel and I staring at each other not really knowing what to expect, both wishing we had taken French in high school.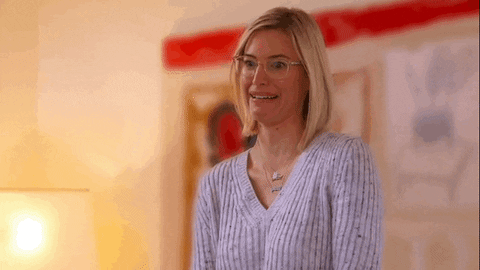 Around 10 minutes later, the two ladies returned and headed to the back of the room, where they ran a faucet and filled two medium-sized bowls.
I feel a splash of warm water on my body (thank goodness it wasn't too hot) before my lady says, "Ok?" (referring to the water temperature). I smile and nod, she proceeds to wash me the same way we bathed elephants in Thailand this past summer, and then coats me with the black soap, which I later learn is called savon beldi, and lets it sit for 5 minutes before rinsing me off.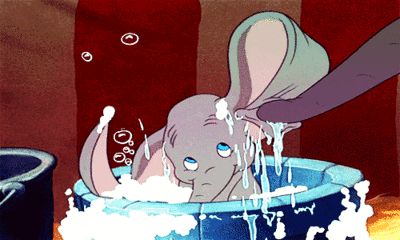 Now everything that is happening to me, is also simultaneously happening to Darrel. These ladies were in sync!
After the soap is rinsed off, we are left for another 10 minutes or so, still lying on the marble slabs and facing each other, a look of confusion still plastered on our faces.
10 minutes pass, and the ladies come back with gloves, ready for the main act – what I call the scrub down. Here are the stages of how you feel during a scrub down:
Pain: It might actually hurt when it starts. Basically, these ladies have an exfoliation glove and they're, well, scrubbing you down, with it! If it hurts too much, you can always say bshwiya so they go a little lighter.
Excitement: Maybe you take a glance to your legs while she's scrubbing, and happen to see black, long rolls of dead skin flying off. This is great. You'll come out of it cleaner than ever!
Disbelief and shame: Do I really know how to take a shower? Have I been using soap wrong my whole life?! As you realize that there is a sh*% ton of dirt she's scrubbing off your body, you will be ashamed of your "dirtiness," and vow to scrub harder the next time you're in the shower.
Epiphany: This last stage of your scrub down, you will stand up and see how much dirt has been scrubbed from your body. You will be asked to stand in front the faucet, where they will, again, collect water in the bowls, and proceed to splash you clean; first your front, then your back. After, you are sent back to your marbled side of the room, asked to lay down face up, and they place some sort of face mask on, and leave you once again to bask to your thoughts.
At this point in time, both Darrel and I were so absorbed in our own minds that we managed to fall asleep for a little bit, before the ladies come back in one last time and prompt us to put our robes back on, and gently placed a small towel on our heads.
We were then ushered out of the room and served some traditional Moroccan mint tea and some treats. A perfect ending to a strange, yet wonderful experience.
---
If you want to read more about our other Morocco experiences, read about what Darrel felt like being a passenger while I drove in Morocco and our trip to Imsouane.
---
---